News
2014-08-20
Yuan Yu's non-power roller conveyor does not need labors to adjust it. It is totally reach the top goal of saving efforts. The conveyors are driven by roller with high conveying efficiency without belt slippage or deviation. We are preparing this massive amount delivery of goods. They are using in transferring wooden plate. We have worked hard because we want to give all of our customers the best quality of goods.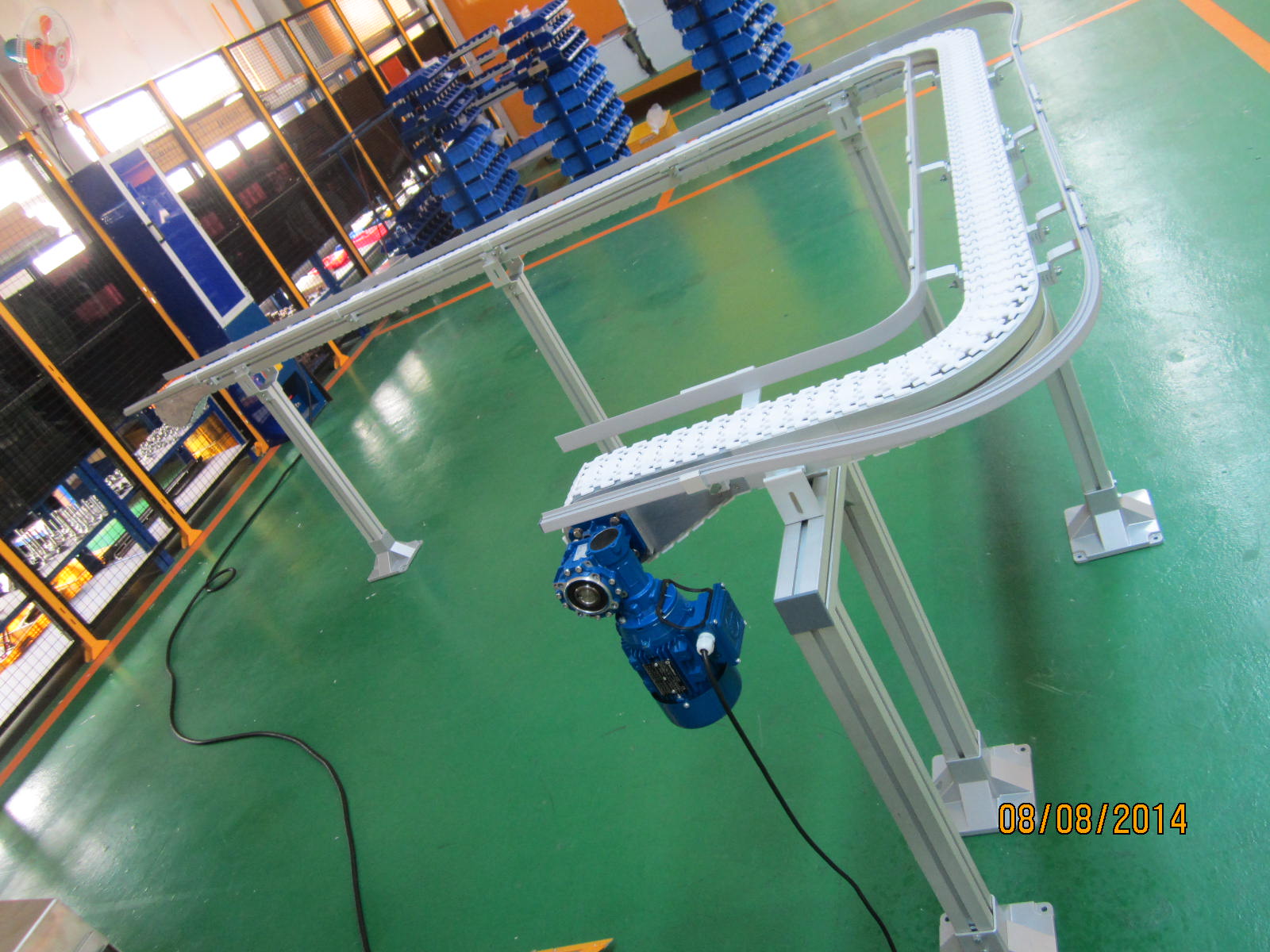 2014-08-07
Yuan Yu's slat band conveyor system has been using on transfer plastic plate.The material of the machine body is using aluminum alloy so it is lighter and more convenience .The belt is wear resistant and beautiful because it made from POM(Polyoxymethylene). We are preparing to deliver them to Hong-Kong. Yuan Yu's conveyor systems are not only in Taiwan are also exported to many countries; The U.S, Europe, Asia, Australia and New Zealand. Every company wants to reduce the cost.It will be the best
2014-08-01
Amount delivery of goods to Mongolia! We were focusing on packing the No power roller transportation machine to make sure the high quality of it. It is our responsibility to give the customers the best service and products. No power roller transportation machine can help your processing line to save money and also efforts.
2014-07-11
Nozzle Nesting Automatic Conveyor Machine System is suit for the bottles of body wash and shampoo. Using the nozzle to transfer them, from the top to the back of the nesting machine. All of the machines' materials have used stainless steel and PC board to cover of it so that it can avoid dusts getting into the belt. On the other hand, it can keep the high quality of the products. Moreover, you can control the belt to go ahead or come back owing to the PLC electrical control. By doing this,
2014-07-04
In 2014,at the exhibition of food processing industry,Li-Chen's conveyor of Black king kong series has received many positive comments. Li-Chen's conveyors not only save time and efforts, but also can make the most suitable machine for your factory. You'll enjoy the great feeling that you've never had. Hope you can visit our company and you're going to be surprised by varies type of machines in Yuan Yu.
2014-06-19
Pneumatic Power Roller Conveyor Automatic Conveyor Machine System,Apply to Explosive environments,Using pneumatic motor drive power roller conveyor, can reduce the cost of purchasing an explosion proof motor, also make the ETD shorten of shipment,kill two birds with one stone,Pneumatic Power Roller Conveyor Automatic Conveyor Machine System is your best choice for pneumatic transmission system.
2014-06-19
Use on bottle conveyor, put many bottle in the storage tank, the button have conveyor of storage tank, then climbing conveyor to Li Chen patented bottle blank nesting automatic conveyor machine system, on it have a back bottle blank nesting, it can take the NG bottle back to the conveyor, one can save operation time, other one can save time and costing, so the bottle blank nesting automatic machine system is the best choice to use blowing machine.
2011-11-25
Lift Automatic Conveyor Machine System can adjust its height and it's really suit for machines which have different height.The material of conveyor has used aluminum extrusion so it can be reduced the weight and let the Lift machines getting more smooth and stable.
11