News
2018-03-23
Congratulations Fengshen volleyball team won the champions ! The president of Li-Chen, Mr. Lai invited to attend the ceremony.
2018-03-20
In response to the advent of a new era of automation and catching up with the ever-changing technological era, Li-chen Industrial Co., Ltd. cooperated with the experimental unit to design Aluminum Extrusion Belt Flat Conveyor. This case is assist customers in sticking special-colored tape on the belt. With the client's Visual Identification System. Let robots and remote control cars easily to do simulation applications and identification. What are you waiting for? Follow us forwarding
2018-03-07
106HVL High School Volleyball League will be held at 3/17,18 at North City University Gymnasium (Tianmu District). Although the president of Li-Chen, Mr. Lai request to be excused from attending HVL due to other scheduled activity. Still going for Fengyuan Commercial Senior Secondary School by himself to contribute money. Let's wish the Fengshen volleyball team win the champions league again! # # Li Chen Conveyor # Conveyor # Conveyor # 106HVL # High School Volleyball League # # King F
2018-02-21
Lichen Industrial CO.,LTD resume business operations on the sixth day of the Chinese Lunar New Year.
2018-02-13
Announcement for Chinese New Year Vacation Kindly notify that our Chinese New Year vacation will be start from 2/15 to 2/20. Thank you。
2018-01-22
20th of Junuary,Li-Chen family Day at The Lin Hotel. We can eat and talk together by having lunch quarterly. Thanks our welfare committee for arranging this perfect lunch day. It was a happy ending! We looking forward to next gathering.
2018-01-09
In recent years, the trend of enterprises has been in the direction of automation equipment, has reached greater efficiency requirements of the process, so that corporate earnings trend is higher and higher, to create greater performance and a higher level. The case is our unique patented fixture locked on the aluminum belt, used in an auto parts manufacturing automation case, with the mechanical arm and servo motor translate encoder date, with the arm grip with and start for grinding action, t
2017-12-29
Welcome Taichung Municipal Feng Yuan Commercial High School
2017-12-25
Yuan Yu wish all of our friends to have a wonderful Christmas and Happy new year.
2017-12-22
These photos are a company who manufactures the heart of wrapping machine in Taichung. This company has been operated continuously to their third generation. The original workflow used to be that staffs assemble the heart of wrapping machine on table then move it to next stop for examination. However, the heart of wrapping machine weighs about 20kgs, it might cause potentially occupational injury to staff's physical strength and waist in a long-term. Therefore, CEO Chen requested our company to
2017-12-11
Li-Chen 2017 SPIL Taichung Harbor Marathon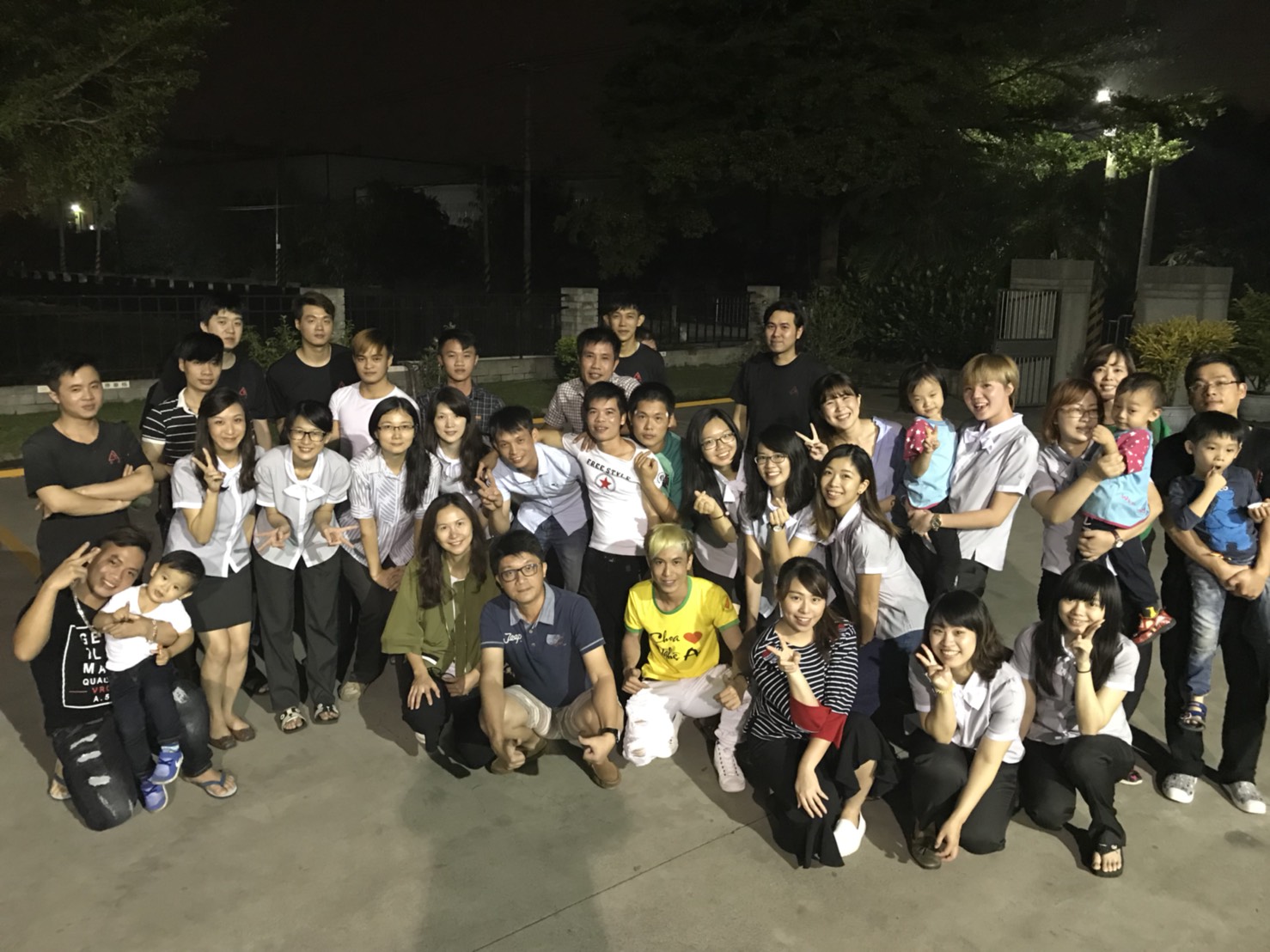 2017-11-21
Last Friday 17/11, We held a barbecue party! Everyone is having a good time!